Experts in physiotherapy: Helping you get back to your best
Embrace an extensive, whole-body approach to physiotherapy with Mind Heart Body Centre.
Mind Heart Body Centre practice Connect TherapyTM (formally known as the Integrated Systems Model): we treat the body as a whole, investigating your area of pain and other areas that are contributing to the problem. We take the physical nerves, muscles, fascia and viscera, as well as the emotional wellbeing of an individual into account during the initial assessment, and formulate an appropriate treatment pathway. Physiotherapy is suitable to people of various ages and circumstances and can result in lasting relief from pain and improved functional ability.
We get to the root of your problem : Soothe your pain : Improve your performance
The Initial Assessment
The type of physiotherapy practised at Mind Heart Body Centre incorporates the use of multiple assessment and treatment techniques, to ensure we are getting to the root of your problem. We offer postural assessments where we will analyse your habitual twists, shears or torsions, then decide how you may be able to correct your posture problems. We also offer dance assessments, sports biomechanical analysis assessments and continence assessments. Furthermore, our Real Time Ultrasound Assessments provides a thorough analysis for problems involving pain to the lower back, pelvis, hip or knee, by monitoring the effective use of the core and deep stabilising muscles.
Our range of physiotherapy treatments
We ensure our physiotherapy can be tailored to each individual from the high-level athlete to pregnant women, and to those post surgery. Specifically for our pregnant women our manual therapy is gentle but effective and our Physiotherapy Exercise Sessions and Pilates classes are designed to aid with discomfort, incontinence or aches and pains. Similarly, with post-surgical rehabilitative physio we will provide you with a specific treatment plan which will help you return to your activities more quickly and more safely.
We offer a series of treatments for sports physiotherapy in Artarmon and other suburbs North of Sydney CBD, to help you get back into the game. Acupuncture or sports taping in the form of rigid strapping, kinesio or dynamic taping, may also be used during the course of treatment as it can provide pain relief, stabilisation of joints, facilitate or inhibit muscle activity, improve lymphatic flow or increase joint proprioception.
Initial Online Session
Feeling pain or discomfort? Perhaps you want improve your form with exercise? Our physiotherapists will assess you and tailor a plan specific to your needs, guide you on self-management strategies and provide exercises to help you reach your goals.
Follow-up Online Session
These are follow up sessions after your initial assessment to continue with your management plan. Bookings can be 30, 45 or 60 min duration. Your physiotherapist will direct you to what is going to be best for your condition.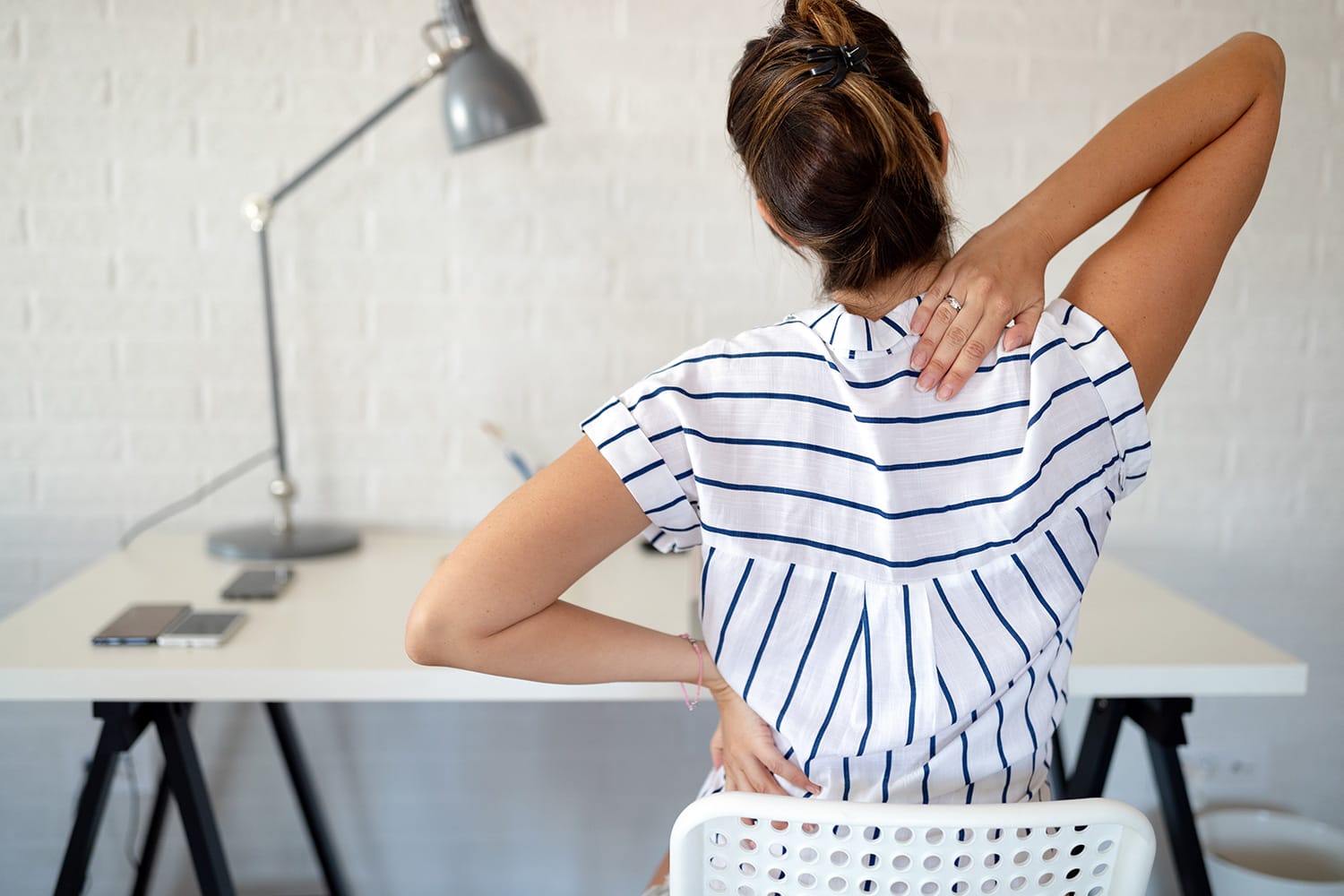 Online Work Station Assessments
45 minute session | Have you set up your work station from home and feel unsure if things are set up correctly? Or is your back, hips, neck, arm starting to get stiff and sore? Book in for an online assessment with our physiotherapists to give you directions on how you may need to reorganise your workstation and what exercises you can do to counteract your standing or sitting postures.
Some of the most common conditions we treat:
Lower back pain
Neck and upper back pain
Headaches
Work related injuries
Sacroiliac and pubic pain
Tendinopathies
Frequently Asked Questions